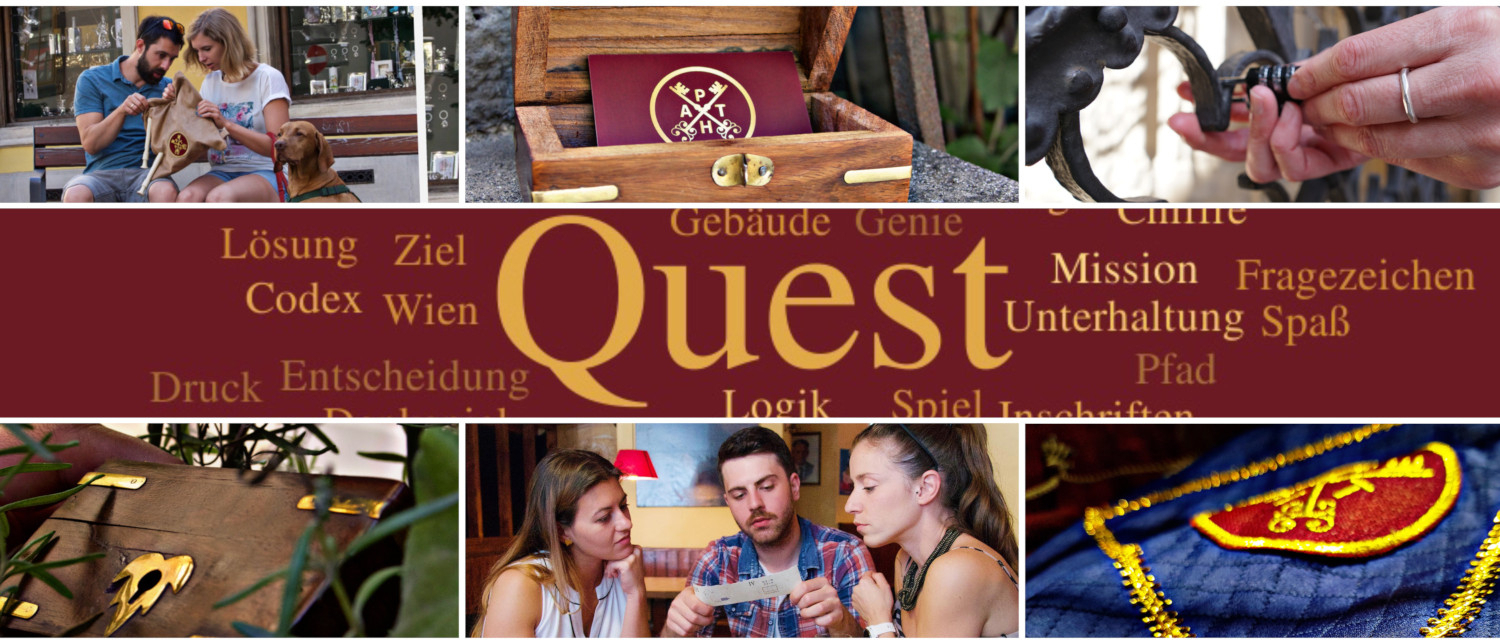 dates
list view
Info
Explore the magic of Vienna on a revolutionary path between reality and fiction. Our innovative Quests let you immerse yourself in a Vienna of the past as you have never experienced it before. Discover the city along its dark alleys and hidden corners, with all its secrets and cultural legacy. A game world full of historical stories, challenging puzzles and wondrous characters awaits you.
After booking your Quest you receive the equipment at the meeting point. But it must first be deciphered and properly used to complete the path that lies ahead: Puzzles have be solved, tasks mastered and knowledge absorbed.
Highlights
Riddle Hunt 2.0: Mysterious puzzles, unique equipment, historical knowledge about the city and fantastic stories await you
Game world: Experience and interact with our costumed Quest leaders in their roles
Outdoor Escape Room: Find hidden equipment and complete your tasks within the given time frame
Fun & Teambuilding: Play with friends, family or colleagues and become a team on your path
Quest variety: Augustin's journey, the rite of the Freemasons, Get2Gether and many more to follow
Get2Gether Quests: Play as a sworn group or get to know new puzzlers
Vienna Experience: Entertainment for tourists AND locals

Booking modalities
Recommended group size: 3 to 8 people, depending on the Quest
Age group: Adult* to unlimited (*minors accompanied by adults)
Languages: German & English
For companies and private individuals
Custom-made Quests on request
Get your tickets now!
Promoter: PATH - The Urban Quest GmbH
information about venue
ticket hotline: +43 1 58885
Top