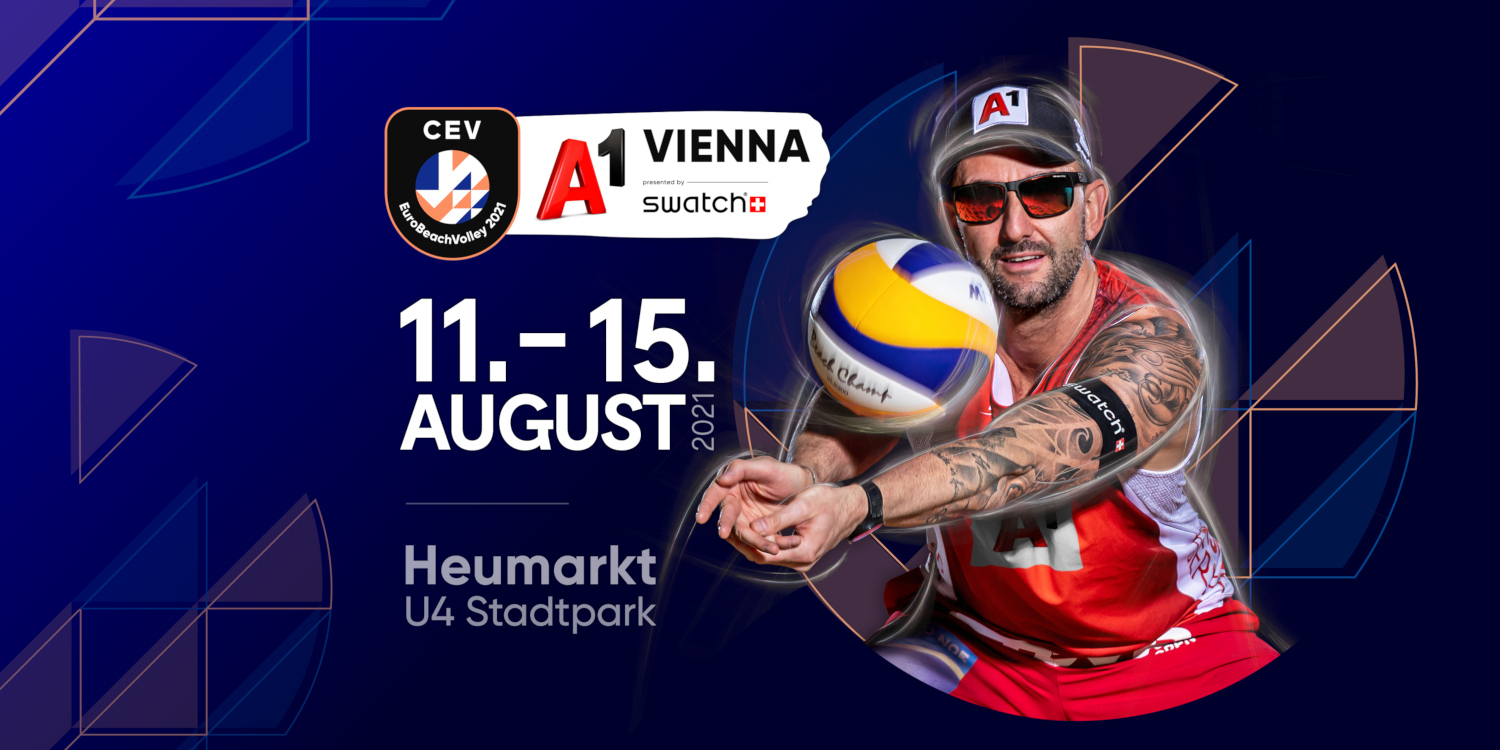 A1 CEV EuroBeachVolley Vienna 2021 presented by Swatch
Sorry! You missed this event!
Info
Final Call! Now is the time to act fast!
ATTENTION: Stricter Covid19-rules apply for the entire A1 CEV EuroBeachVolley Vienna 2021 presented by Swatch!
For organizational reasons, a maximum of four tickets per person can be purchased. These are tickets for the infield as well as for the loge stands, for the day and night sessions. Prices range from 15 to 60 euros per ticket.
Seats in the stands will be allocated automatically according to the current regulations. In the infield, directly at the edge of the field, there is free seating. *
As with all events in Vienna, the 3-G rules of the City of Vienna apply (vaccinated, tested, recovered). Antigen self-tests will therefore not be accepted for admission. We advise all visitors to take a PCR test before their visit and recommend the offer of allesgurgelt.at. Furthermore we want to point out that a registration according to the Contact Tracing is necessary for all visitors. *
The current schedule can be found at here.
Infield: directly at the playing field, without roofing
Logen Tribüne: divided into 3 levels, with roofing
Any Questions? Find our FAQs here!
Get your tickets now!
Promoter: ACTS Sportveranstaltungen GmbH
*subject to change without notice
information about venue
ticket hotline: +43 1 58885
Top