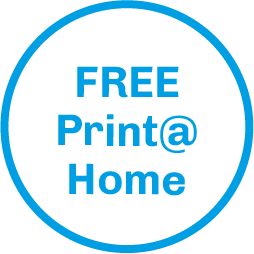 HOTROD Tour Wien
Hotrod Tour Wien, Wien
Vienna´s most rapid sightseeing tour!
Due to the current situation, there are no tours until further notice
dates
| date/time event/venue | price | ticketlink |
| --- | --- | --- |
| | | Tickets |
Info
Choose from five different tours!
Daylight Tour
The Classic
The route takes you to the most important sights of Vienna. The meeting point is always in "Judengasse 4", in the 1st district. It is located less than 200 meters from the Anker Clock in "Hoher Markt". Due to construction sites or rush hour, the tour may vary. The tour starts at 10:00 o´clock and goes on every 2 hours. The last tour starts at 20:00 o´clock. The tour lasts 2 hours, including the instructions givin by our experienced guides.
Moonlight Tour
Night - Tour
You can experience a night tour starting thursday, friday and saturday at 20:00 o´clock. The 2 hour tour includes instructions by our experienced guides, including the helmet and comprehensive insurance and the ticket for the Donauturm.
Vienna Woods Tour
Enjoy the silence...with speed!
Out of the city and off to greener pastures...with a lot of fun and speed! One of our special tours is the so called Vienna Woods Tour. It leads you through the 19th district, up to Exelbergstraße and through the lovely woods surrounding Vienna - expect spectacular views and windy roads.
Sausage Tour
The real urban Vienna ....
So you have never seen Vienna .... at least not with the Hotrod together. Our Sausage tour includes the route of the Daylight Tour has a duration of 2 hours and a stopover at the famous sausage stand Bitzinger at the Opera to take a sausage break (here is a Bratwurst or Sacherwürstl, both with bread and mustard, and a Radler included).
Sacher Tour
Tradition & Hotrod
More Vienna does not work, the classics that stand for Vienna ... a Sacher cake and the Viennese coffeehouse tradition. Our Sacher Tour includes the route of the Daylight Tour but has a duration of 2 hours and a stopover at the Caféhaus Hofburg to take a Sacher snack (here is a Sachertorte and a hot drink, coffee or tea, included).
Preconditions:
driving license class B
Minimum and maximum size: 1.55 m to 2.00 m and max. 150 kg.
Duration: 2 - 2.5 hours
Promoter: HOT ROD TOURS GMBH
information about venue
ticket hotline: +43 1 58885
Top